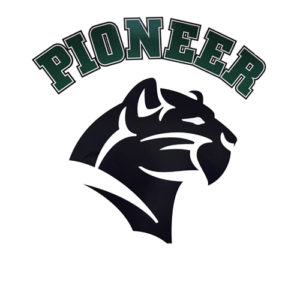 Pioneer Summer Reading Books, books on CD, or movies may be borrowed from the library in person, or placed on hold by clicking here. 
We will call you when your title is ready for pick-up.
Titles in E-Book or E-Audio Book format may be found and borrowed for use on your electronic device 
(Smart Phone, Nook, Kindle, I-Pad, etc.) by clicking here. 

You will need your CCLS Library Card ID number and 4-digit PIN to complete online transactions.

Pioneer Middle School Summer Reading Lists by grade student is entering in September:
5th Grade
Title, Author Available at DYPL:
Summer According to Humphrey, Betty G. Birney
Ribsy, Beverly Cleary
The Magic Finger,  Roald Dahl
The Lemonade War, Jacquline Davies
There's an Owl in the Shower, Jean Craighead George
The Capture, Kathryn Lasky
Magic Treehouse Research Guide: Rain Forests, Mary Pope Osborne
Magic Treehouse: Tonight on the Titanic, Mary Pope Osborne
Magic Treehouse: Vikings at Midnight, Mary Pope Osborne
Who was Steve Irwin? Dina Anastasio
Who Is Roberto Clemente? James Buckley, Jr.
Who is Jane Goodall? Roberta Edwards
Where is the Great Barrier Reef? Nico Medina
Where is our Solar System? Stephanie Sabol
Who Was Walt Disney? Whitney Stewart
​I Survived the Attack of the Grizzlies, 1967, Laureen Tarshis
I Survivied the Battle of D-Day, Laureen Tarshis
Lea Dives In, Lisa Yee
6th Grade Fiction:
Title, Author Available at DYPL:
The One and Only Ivan, by Katherine Applegate
Because of Mr. Terupt, by Rob Buyea
Al Capone Does My Shirts, by Gennifer Choldenko
A Week in the Woods, Andrew Clements
Gregor the Overlander, Suzanne Collins
Charlie and the Chocolate Factory, Roald Dahl
Weasel, Cynthia DeFalice
Flora and Ulysses: the Illustrated Adventure, Kate DiCamillo
The Skin I'm In,  Sharon Flake
Joey Pigza Sawllowed the Key, Jack Gantos
Nory Rynan's Song,  Patricia Reilly Giff
Escape from Mr. Lemoncello's Library, Chris Grabberstein
Absolutely Almost, by Lisa Graff
Force Out, Tim Green
Charlie Joe Jackson's Guide to Not Reading, Tom Greenwald
Wait till Helen comes: A Ghost Story, Mary Downing Hahn
Flush,  Carl Hiassen
Penny From Heaven,  Jennifer L. Holm
The Fourteenth Goldfish, Jennifer L. Holm
Runaway Twin, Peg Krehert
Rules, Cynthia Lord
Heat, Mike Lupica
11 Birthdays, Wendy Mass
Mick Harte was Here, Barbarra Park
The Watson's Go to Birmingham,  Christopher Paul Curtis
The Best School Year Ever, Barbara Robinson
Summer Reading is Killing Me, Jon Sciezka
Who Could That Be at This Hour?  Lemony Snicket
Breadcrumbs,  Anne Ursu
Series
The 39 Clues, Rick Riordan et al.(Books #1-11)
Dear America/My America/My Name is America Series,  Various Authors 
Origami Yoda series, Tom Angleberger 
Goddess Girls Series, Joan Holub
Harry Potter Series, by J.K. Rowling
I Survived Series, Lauren Tarshis
6th Grade Non-Fiction:
Title, Author Available at DYPL:
Baby Whale Rescue:The True Story of JJ , Caroline Arnold
Now and Ben: The Modern Inventions of Benjamin Franklin, Gene Barretta
El Deafo, Cece Bell
The Day-Glo Brothers: The True Story of Bob and Joe Switzer's Bright Ideas and Brand-new Colors, Chris Barton
Mythology: Oh My Gods & Goddesses, by Mary Frances Budzik
The Magic School Bus: Lost in the Solar System, Joanna Cole
Rick Riordan,Greg Tang
Shake, Rattle, and Roll: The Founders of Rock and Roll, Holly George-Warren
For Love of Chimps: The Jane Goodall Story, Martha E. Kendall
The Librarian Who Measured the Earth, by Kathryn Lasky
Oh, Rats!- The Story of Rats and People, Albert Marrin
The Quest for the Tree Kangaroo, Sy Montgomery
The Tarantula Scientist, Sy Montgomery
Dewey the Library Cat, Vicki Myron
We Are the Ship: The Story of the Negro Baseball League, Kadir Nelson
Magic Tree House Pirates: A non-fiction companion to "Pirates Past Noon," by Will & Mary Pope Osborne
Who Was Steve Jobs? Pam Pollack
Drawing From Memory, Allen Say
Knucklehead: Tall Tales and Mostly True Stories about Growing Up Scieszka, Jon Scieszka
Bomb: The Race to Build-and Steal-the World's Most Dangerous Weapon, Steve Sheinkin
Horses, Seymour Simon,
Sharks, Seymour Simon,
Who Was Sally Ride? by Megan Stine
Math Appeal, Greg Tang
Click here to search for titles as E-Books or E-Audio Books
7th Grade Suggested Reading
Title, Author, Formats Available at DYPL:
Fiction:
Fever, 1793,  by Laurie Halse Anderson
One-Handed Catch, by M. J. Auch
Tuck Everlasting,Natalie Babbitt
Chasing Vermeer, by Blue Balliett
The Boy Who Dared,  by Susan Campbell Bartoletti
Poison Most Vial: a mystery, by Benedict Carey
Waiting For Normal, by Leslie Connor
City of Ember,Jeanne DuPrau
Theodore Boone: Kid Lawyer, John Grisham
Running Out of Time, by Margaret Peterson Haddix
Chomp,by Carl Hiaasen
Crossing the Wire, Will Hobbs
Poison Ivy, Amy Goldman Koss
Hattie Big Sky, by Kirby Larson
Million Dollar Throw, by Mike Lupica
The Rock and the River, by Kekla Magoon
Private Peaceful, Michael Morpurgo
A Single Shard,Linda Sue Park
The Great Gilly Hopkins, Katherine Paterson
The True Meaning of Smekday, Adam Rex
The Fourth Stall, by Chris Rylander
Peak, Roland Smith
Bigger Than a Bread Box, by Laurel Snyder
When You Reach Me, Rebecca Stead
The Emerald Atlas, by John Stephens
The Running Dream, Wendelin VanDraanen
Fiction Series:
Gallagher Girls, by Ally Carter
Last Apprentice, by Joseph Delaney
Theodore Boone: Kid Lawyer, by John Grisham
Maximum Ride, James Patterson
Series of Unfortunate Events, by Lemony Snicket
The Uglies, by Scott Westerfeld
Non-Fiction
Malala Yousafazai and the Girls of Pakistan, by David Aretha
Honey Bees: Letters from the Hive, Stephen Buchmann
Abraham Lincoln and Frederick Douglas: The story Behind an American Friendship, by Russell Freedman
The Civil War, Kerry A. Graves
Biology, by Dan Green
Claudette Colvin: Twice Towards Justice, by Phillip M. Hoose
Moonbird: a Year on the Wind with the Great Survivor, by Phillip M. Hoose
World Without Fish, by Mark Kurlansky
We've Got a Job: the 1963 Birmingham Children's March, by Cynthia Levinson
Primates: The Fearless Science of Jane Goodall, Dian Fossey, and Birute Galdikas, by Jim Ottoviani & Maris Wicks
Guts: The True Stories Behind Hatchet and the Brian Books, Gary Paulsen
How Angel Peterson Got His Name–and Other Outrageous Tales About Extreme Sports, by Gary Paulsen
A Child Called "It," Dave Pelzer
Chew on This: Everything You Don't Want to Know About Fast Food, by Eric Schlosser
Buried Alive! How 33 Miners Survived 69 Days Deep Under the Chilean Desert, by Elaine Scott
Byrd & Igloo: A Polar Adventure, by Samantha Seiple
Chasing Lincoln's Killer, James L. Swanson
8th Grade Fiction:
Title, Author:
Chains, by Laurie Halse Anderson
Tangerine,Edward Bloor (Book, E-Book)
The Boy in the Striped Pajamas, by John Boyne
The War that Saved My Life, by Kimberly Brubaker BradleyA Dog's Purpose, W. Bruce Cameron
Alice in Wonderland, by Lewis Carroll
The Alchemist, Paulo Coelho
Walk Two Moon, by Sharon Creech
The London Eye Mystery, by Siobhan Dowd
Dark Life, by Kat Falls
The House of the Scorpion, by Nancy Farmer
Under the Egg, by Laura Max Fitzgerald
Mind's Eye, by Paul Fleischman
If I Stay,Gayle Forman
Where She Went, Gayle FormanC
araval, Stephanie Garber
The Graveyard Book, by Neil Gaiman
If I Ever Get Out of Here, by Eric Gansworth
Dead End in Norvelt, by Jack Gantos
Prisoner B-3087, Alan Gratz
John Green, Football Genius, by Tim Green
My life in Pink & Green, by Lisa Greenwald
Uprising, by Margaret Peterson Haddix
172 Hours on the Moon, by John Harstad
Hoot, by Carl Hiassen
One for the Murphy's, by Lynda Mullaly Hunt
The Girl Who Loved Tom Gordon, by Stephen King
Where the Mountain Meets the Moon, by Grace Lin
Touching Spirit Bear, by Ben Mikaelson
Dairy Queen, by Catherine Gilbert Murdock
Monster, by Walter Dean Myers
Criss Cross, by Lynne Rae Perkins
Miss Peregrine's Home for Pecular Children, by Ransom Riggs
 making Friends With Billy Wong, by Augusta Scattergood
Endangered, by Eliot Schrefer
Between Shades of Gray, by Ruta Sepetys
Drums, Girls, and Dangerous Pie, by Jordan Sonnenblick
Invisible Man, by H.G. Wells
Wolf Hollow, by Lauren Wolk
Book Thief,
 by Marcus Zusak
Fiction Series:
Matched trilogy, by Ally Condie
Maze Runner series, by James Dashner
Ranger's Apprentice, by John Flanagan
The Giver Quartet,  by Lois Lowry
Heroes of Olympus series, by Rick Riordan
Divergent series, by  Veronica Roth
The Hobbit & The Lord of the Rings series
, by J.R.R.Tolkien
8th Grade Non-Fiction:
Title, Author Available at DYPL:
The Zookeeper's Wife, Diane Ackerman
Shipwreck at the Bottom of the World: The Extraordinary True Story of Shackleford and the Endurance, Jennifer Armstrong
How They Croaked: The Awful Ends of the Awfully Famous, Georgia Bragg
This Star won't Go Out: the Life & Words of Esther Grace Earl, by Esther Earl
Phineas Gage: A Gruesome but true Story About Brain Science, by John Fleischman
Amelia Lost: the Life & Disappearance of Amelia Earhart, by Candance Fleming
Children of the Great Depression, by Russell Freedman
Sparky: The Life and Art of Charles Schultz, Beverly Gherman
Marley: A Dog Like No Other, by John Grogan
Soul Surfer: A True Story of Faith, Family, and Fighting to get Back on the Board, Bethany Hamilton
Unbroken, by Laura Hillenbrand
Red-Scarf Girl: A Memoir of the Cultural Revolution, Ji-Li Jiang
Bouncing Back: Dealing with the Stuff Life Throws at You, Jami L. Jones
The Boy on the Wooden Box: How the Impossible Became Possible, by Leon Leyson
Temple Grandin: How the Girl Who Loved Cows Embraced Autism & Changed the World, Sy Montgomery
The Greatest: Muhammad Ali, Walter Dean Myers
The Omnivore's Dilemma for Kids: the Secrets Behind What You Eat, by Michael Pollan
Air-Raid-Pearl Harbor: The Story of December 7, 1941, Theodore Taylor
The Hiding Place, Corrie ten Boom
Candy Bomber: The Story of the Berlin Airlift's "Chocolate Pilot," Michael O. Tunnel
Pioneer High School Summer Reading List
Grade 9: Optional – "That Was Then, This Is Now" by S.E. Hinton
Grade 10: Optional – "The Gospel According to Larry," by Janet Tashjian
Grade 11: Optional – "Tuesdays with Morrie," by Mitch Albom
Grade 12: Optional – "Five People You Meet in Heaven," by Mitch Albom
Incoming ELA Honors Ninth Graders:


– Read "A Separate Peace," by John Knowles or "The Secret Life of Bees," by Sue Monk Kidd
– A chapter summary assignment is due on the first day of school in September
– Visit Ms. Zupo's website for more information.